MEHNAZ'S GUIDE TO CAPTURING
CHILDLIKE WONDER
Khaled A.
22 December 2022
Mehnaz texts me that she just got out of her pottery class and would be 10 minutes late to our coffee date at 1951 on Channing Way. When she arrives, she tells me that she has been feeling very emotional lately. She cites tearing up at the sight of orange leaves that announced the beginning of fall. It reminded her of Mitski singing "autumn comes when you're not yet done with the summer passing by." Mehnaz once tweeted: "haters mad I can experience childlike wonder." Not only can Mehnaz experience this wonder, but she can capture and cultivate it seamlessly — in her photography, the Punjabi Art Collective, the QT+ affinity circles, and her growing collection of plates and plant pots she has been making.
Mehnaz's earliest memories of growing up have revolved one way or another around making art. She recalls her grandmothers' singing and sewing, her dad carrying a camera everywhere, and her mother's cooking. She specifically remembers photos of her dad holding a three year-old Mehnaz in one hand, and his camera in the other. As a Punjabi person, Mehnaz believes she had a great cultural trust fund – a term she borrows from an interview with rapper Earl Sweatshirt, which he describes as "It's not money, it's art and poetry. When you're loaded up with arts and culture in the home, you're gonna do something creative with your life."
Throughout middle school and high school, and late in college, she experimented with writing, design, and photography. Yet, until two years ago, she never felt comfortable calling herself an artist. She actually resented it.
"I used to perceive art and being an artist in a very narrow lane," she said. "As a child of immigrants, I thought artists were the children that had access to painting, piano, and ballet classes when they were seven years old. They had all these kinds of resources."
But after buying her own camera, watching many
William Verbeeck
videos on YouTube, and taking pictures of everything surrounding her, Mehnaz found comfort and excitement in being an artist. What sparked this feeling was connecting with her camera, winding the film with her own hands, and setting her intention for every shoot. According to her, she took one of her first and best pictures in eighth grade. It was of a classmate eating a sugar stick.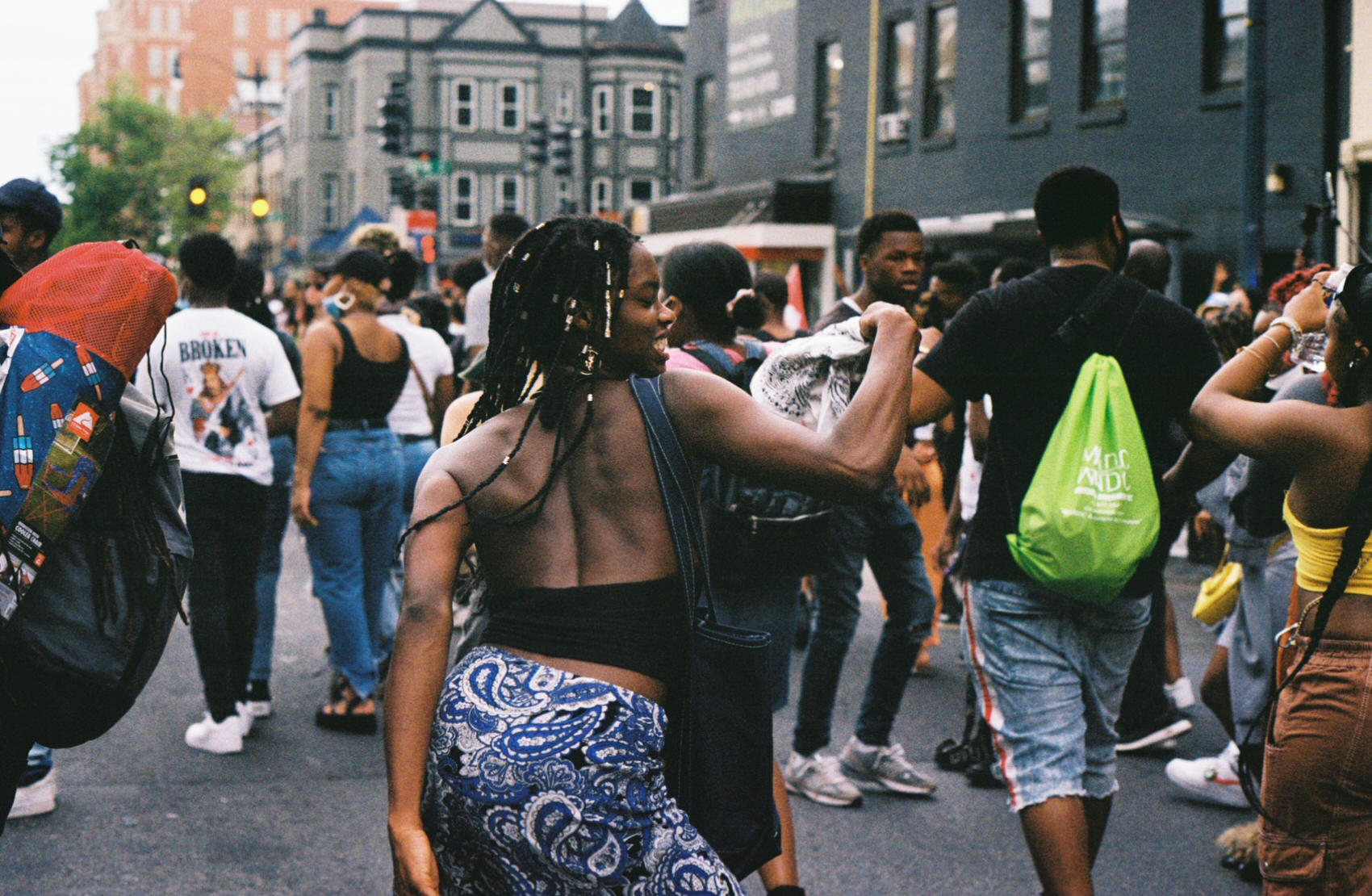 When I asked her why she considered this photo to be one of her favorites, Mehnaz didn't mention the quality or other technical aspects. As a self-proclaimed "firm believer in the beauty of the mundane," she said it was the closest to her heart because it simply told a story. Regardless of her skills at that time, she still managed to capture the joy and excitement of someone enjoying a sugar stick.
Mehnaz's pictures later grew to tell other stories: family trips to Yosemite, relatives preparing for weddings in Punjab, and friends walking on San Diego's beaches. Each is a reflection of her personal journey with navigating and understanding community and identity.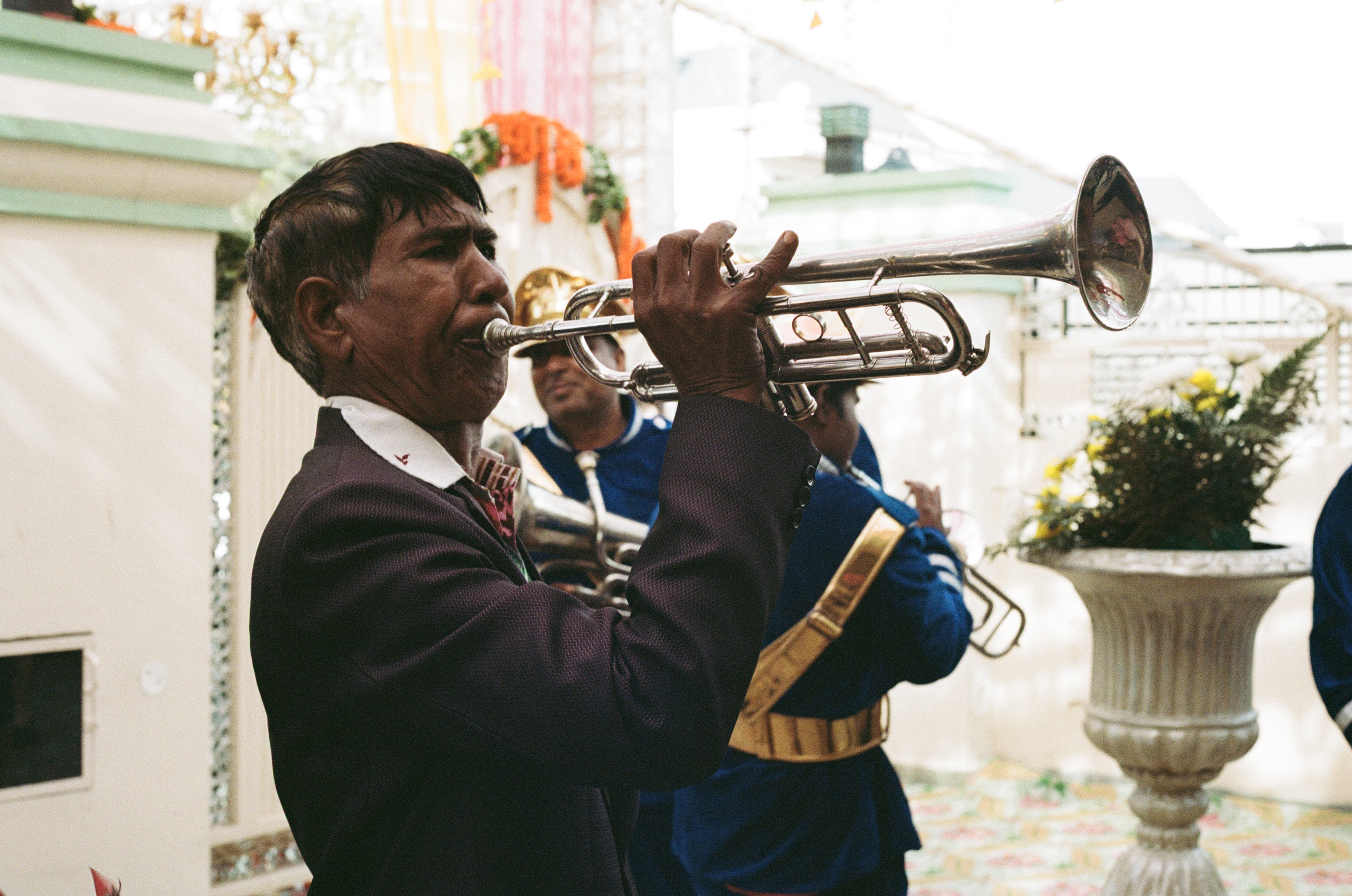 As a Sikh woman growing up in Sacramento, she learned early that her dad's turban, her family's prayers, and the Punjabi that rolled off of her tongue shaped her experience in the US. Her pictures then became a meditation on the joy and beauty, as well as the anger and fear, that these intersections introduced in her life. Realizing the significance of her practice in reflecting on these experiences informed her approach towards the themes and subjects she explores. Mehnaz takes pictures of Gurudwara, houses, and family gatherings across the Bay and Punjab. The way she interacts with her community and other issues that concern it, both in the US and India, is not a matter of comparing and fetishizing their pain and lives. It is rather an attempt at revealing the different dimensions of Punjabi and Sikh experiences – Photography also became a way to document the various ways those experiences manifested themselves beyond the monolith expectation that often dictate them.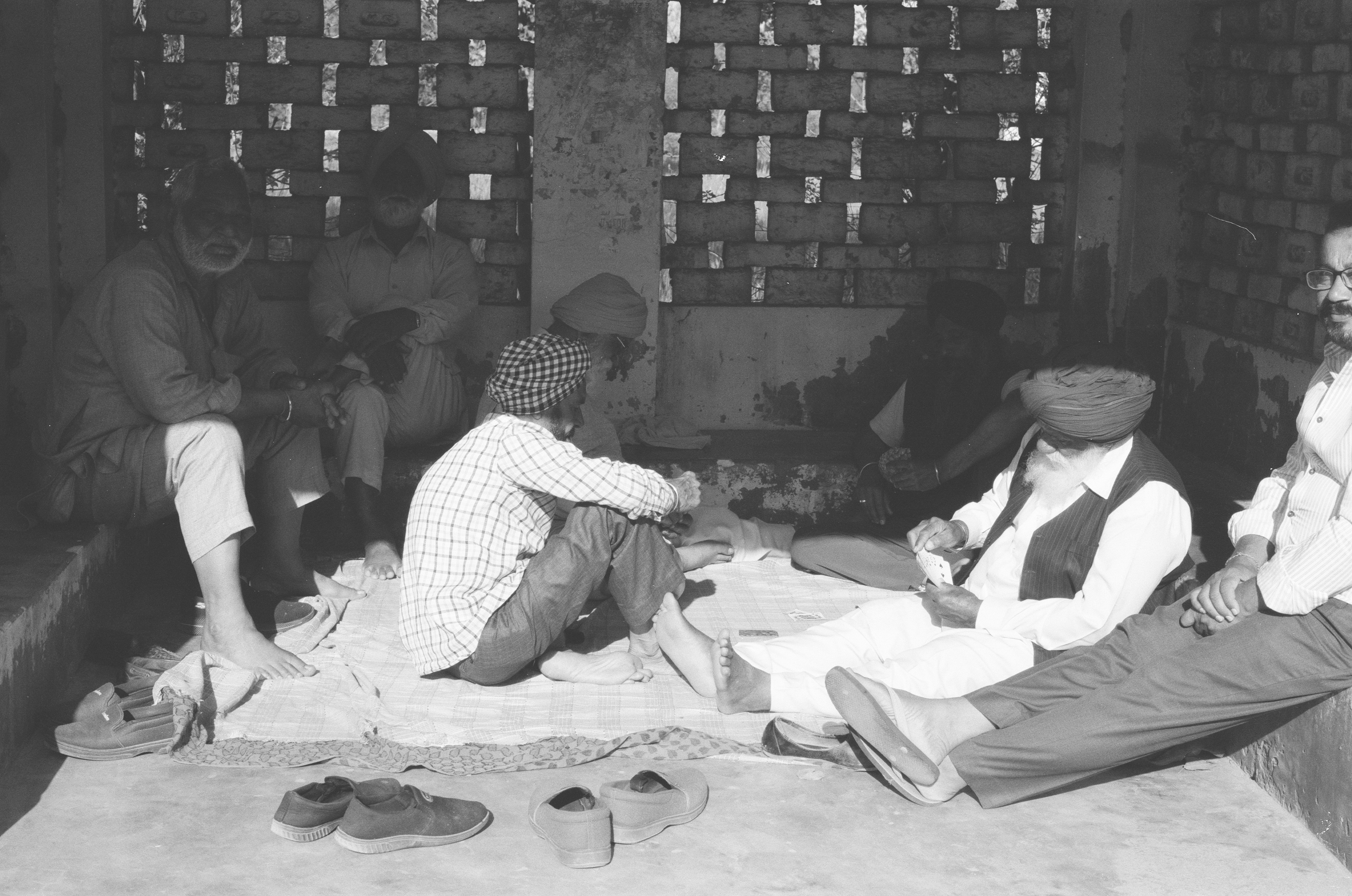 Dedicating her practice to this mission became lonely as there were no spaces around her that supported it. This changed completely when she met Tanvi towards the end of her first year at UC Berkeley in 2020, right when classes went online and students left for Spring break, thinking they would return to campus soon. The connection that formed between Mehnaz and Tanvi made Mehnaz realize "[she] was actually contributing to art and creating something [she] didn't realize [she] was creating." And most importantly, it led them to co-found the Punjabi Art Collective (PAC) with their friend, Jashdeep.
"We have had this idea of creating a common shared space for Punjabi artists with zero barriers to entry," said Mehnaz. "We wanted to create it for Punjabi creatives to submit and share their art, as well as be in community and talk about what it means to be Punjabi, especially a Punjabi artist."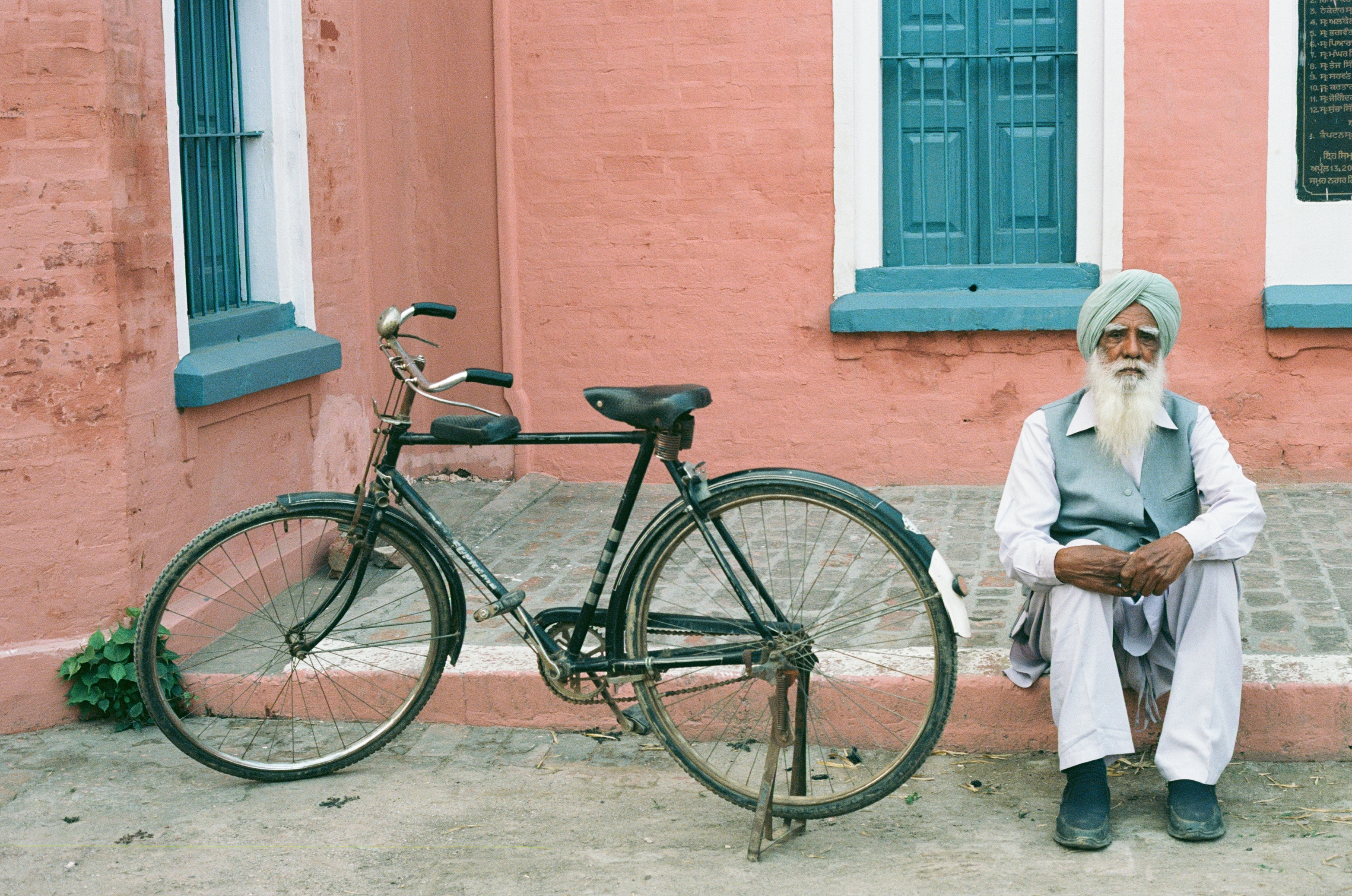 The last question was of critical importance to Mehnaz and Tanvi's mission: being an artist isn't necessarily a viable career option for Punjabi people, nor a respected endeavor in the diaspora. The Collective then allowed them (and their art) to thrive and learn about the endless possibilities their creative visions can realize. Throughout the year following their first meeting, Mehnaz, Tanvi, and Jashdeep started working on PAC's visual identity, funding, and virtual and physical presence to reach Punjabi artists in and beyond Berkeley.
Last Spring, Anna Head Hall witnessed the first fruition of this collaboration – over 20 artists, poets, and photographers exhibited and performed their work to their families and friends and admirers from all over the Bay. This was one of Mehnaz's most proud and surreal moments because it helped legitimize celebrating Punjabi creatives. PAC helped her realize the necessity of creating spaces like this exhibition.
With hundreds of creatives in its network, PAC now is home for Punjabi creatives from all backgrounds. Acting as both a physical and virtual space, the Collective ensures accessible and crucial dialogue to explore an identity that transcends generations and borders. And whether planning for the next program or designing the next poster for PAC, Mehnaz continues to do what she does best: capture and share childlike wonder.