FAST FASHION AND THE BEADED NECKLACE: HOW A BERKELEY BEADED NECKLACE BRAND IS CHALLENGING FAST FASHION'S OBSESSION WITH NOSTALGIA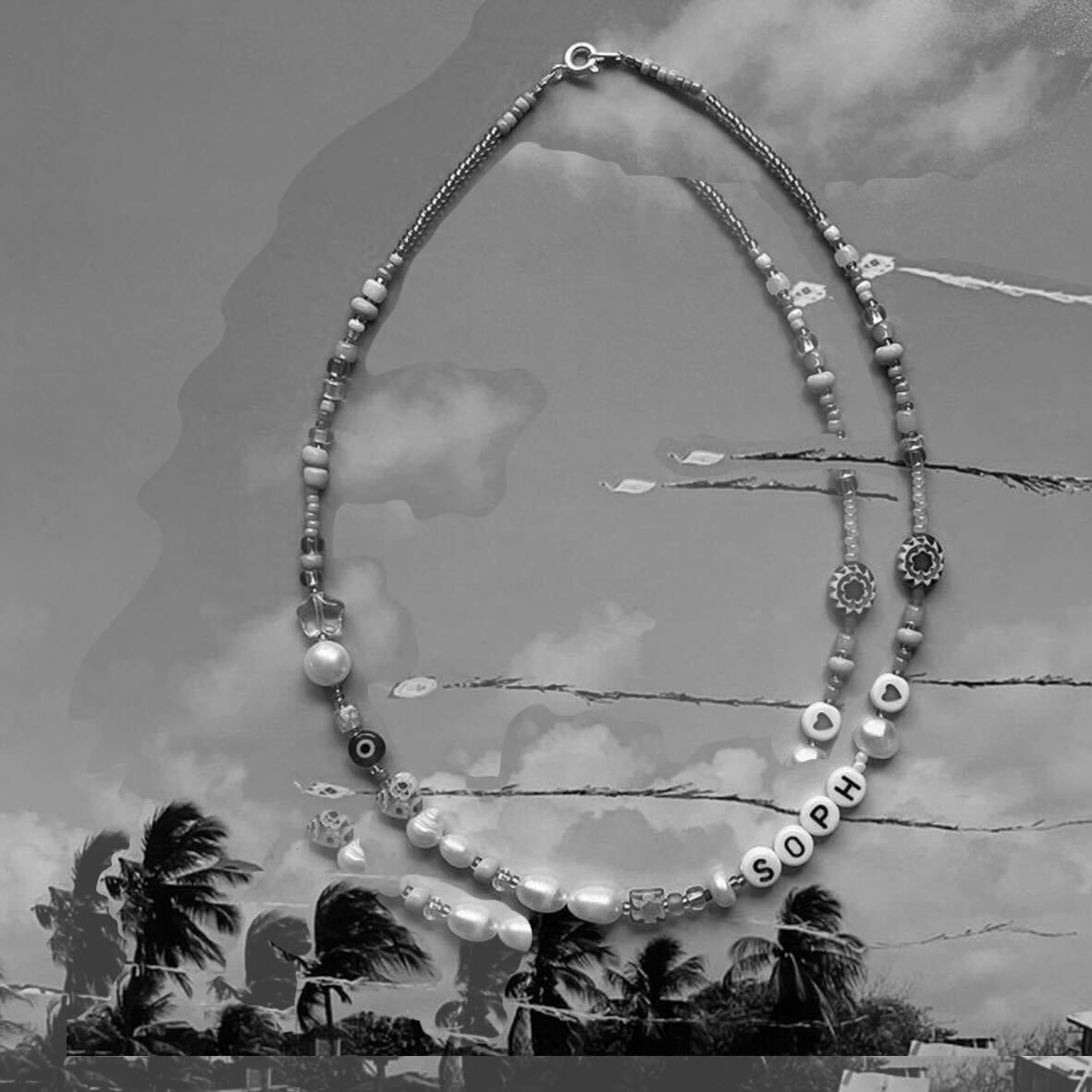 Bianca Brock
5 March 2022
I began to understand the value of jewelry as a kid when my mom pulled a gold bracelet adorned with pink stones out of her old jewelry box. Her grandmother gave the bracelet to her when she was a child in Iran. My sister and I fought over the bracelet, debating who was most deserving of the piece. We dreamed of growing up and actually having somewhere to wear it. Our competition for the jewelry in that old box continued throughout our childhood.

Jewelry is more than an accessory. A necklace, bracelet, or pair of earrings can be a token of expression, often passed down through generations. However, fast fashion, foregoing quality, has propagated a culture in which trends change at a rapid pace. Today, jewelry is made to be worn once then thrown away. The upsell prices are outrageous and the production unethical. To be frank, the art of jewelry has been lost.

Over the past few years, mainstream jewelry trends have been minimalistic with gold or silver classy, delicate layered pieces. Gen Z's recent obsession with bringing back old styles, such as Y-2K, has reignited playful and colorful jewelry– notably, the re-emergence of the beaded necklace. Tons of fast fashion brands have been quick to jump on this trend, churning out cheap plastic pieces. However, Serafina Jewels, a local Berkeley beaded necklace brand, has managed to create pieces that encapsulate a spirit of nostalgia that surpass fast fashion's ephemeral trends.

Serafina started beading as a kid. A California native, she would spend summers with her family camping in North Lake Tahoe, passing time by making necklaces and bracelets with her sister. At the beginning of the pandemic, Serafina reignited her love for making beaded jewelry, showing affection to friends and family in isolation by gifting the pieces.This past June, she officially established Serafina Jewels. Most of her business comes from her expanding social network that has now grown beyond the Bay Area. The Serafina Jewels Instagram account has also brought in orders from small influencers and musicians. Since she began making orders in January of 2021, she has sold over 340 necklaces.

The personalization of the Serafina Jewels' beaded necklaces is a significant part of their allure. When customers reach out for orders, she collaborates with them to fulfill their vision. A signature Serafina Jewels necklace is usually strung with letter beads that spell out a phrase or a number special to the owner. She has made a variety of necklaces, including ones marked with initials, one with the word "cunt" on, album titles, and significant street addresses. Unique phrases that stem close to the heart are the core of her beaded necklaces. Understanding that making an accessory personal is what makes it special. Serafina's jewelry is inspired by the camp-chic trend, yet represents individual keepsakes privy to her customers.

The beaded necklace trend is a dichotomy within itself. Most children growing up in the early 2000s passed time by making beaded necklaces like Serafina did. All it took to make your very own custom necklace was a trip to the craft store to get colorful plastic beads, letter beads, and string. The reimagining of the beaded necklace has taken a memento of childhood and turned it into an accessory to be worn out, dressed up or down. Beaded necklaces are a nod to the past, an old hobby, something locked away in memories, yet trends are associated with newness– something to have now and not a minute later. By capitalizing on the sentimental aspect of her necklaces and the trend itself, Serafina Jewels has challenged fast fashion's obsession with nostalgia. She has brought fast fahion's beaded necklace back to the heart by creating "trendy" jewelry made to keep. Her small Berkeley business reminds us why we want beaded necklaces in the first place.

"Whenever I would make things in camp with letter beads, it would feel so special – like it was my own," Serafina said. "Serafina Jewels is the same thing as making a bracelet at camp. Maybe that bracelet won't be trendy one day, but I still hang onto all the friendship bracelets I made. My jewels should be the type of thing that should be able to hang in your car, or on your wall, or sit in your college memory box when you have graduated."

Nostalgia in fashion has become increasingly popular. The pandemic forced many, especially Gen-Z, to return to childhood homes and be confined within the walls of old bedrooms. We were forced to fill idle time, no longer flushed with busy schedules. We were forced to look at our past and spend time with ourselves in ways we have not since being a kid. In doing so, we journeyed into our selves, who we were, and who we have become.

The beaded necklace trend is a direct result of that. Burdened by the chaos and anxiety of pandemic life, we are longing for a simpler time. We long for that child-like feeling– an innocent sense of freedom to be ourselves and wear this freedom around our necks. The brand of nostalgia brings our past into our present. It reminds us that we are who we once were. The beaded necklace furor allowed for Serafina's business to take off, but now it has clearly extended beyond the surface. My Serafina Jewels necklace reminds me of the spirit of beaded necklaces themselves– homemade, personal, youthful. It is a necklace that I may pull out of my very own jewelry box one day.